Party Flounce Dress - NewLook 6123
I'm trying to make use of patterns and fabric that I have in store. Not from any desire to cut down on either. Just so I've more of an excuse to buy more!
I've had this fabric a little while, an eBay bargain, but as with a lot of internet purchases the drape wasn't necessarily what I had envisioned and this left me unsure as to what to do with it. The pattern, NewLook 6123, came free with a magazine and I wasn't convinced it was my style.
After having a bit of a rummage through what I had I decided to give it a go.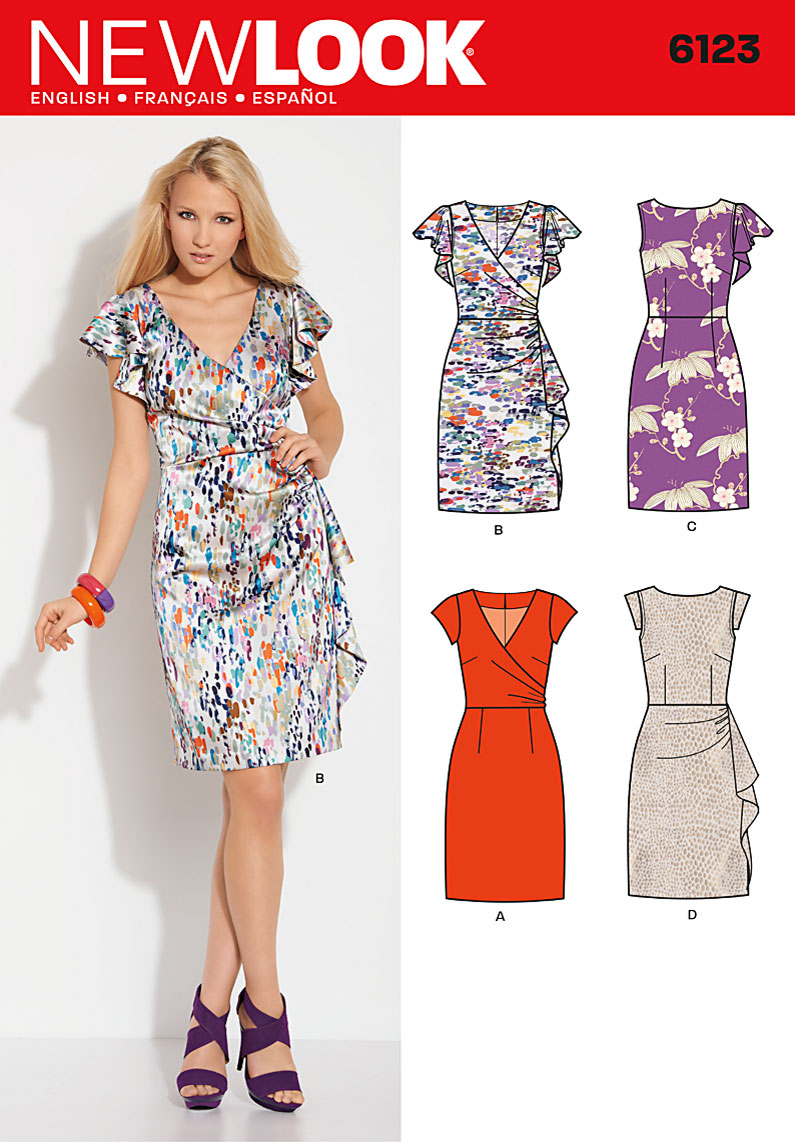 I went with the draped bodice and skirt of view B but the sleeves from view A.
Being small busted I took a couple of precautions before cutting out the fabric. I did a 3/8" narrow shoulder adjustment. I was aiming for 1/2" but it was distorting the armscye too much.
And I took a wedge out of the bodice pieces, overlapping by 1/2" at the neckline seam and narrowing to nothing at the bust point (I just smooshed the tissue down to make it lie flat).
I also grade from a size 10 at the bust, through a size 12 at the waist, to a 14 at the hip. This one of the best fitting dresses I've ever made! No gaping at the bust. No gaping at the back neck. I'd like to think I've suddenly got fitting cracked but I'm pretty sure it was a fluke.
The light weight fabric meant I needed to line the dress but the pattern comes with facings rather lining pieces. I ended up doing a kind of underlining/lining combination using pattern pieces from other views. Its not the prettiest on the inside but no one is going to see that.
Its turned out way better than I had anticipated and has encouraged me to do a little more rummaging.